What they said about La Garabagne?
It's a lovely villa, we really liked its layout, design and furnishings. Nothing too fussy, the big airy ceilings were great at this time of year.
Conrad Rafique .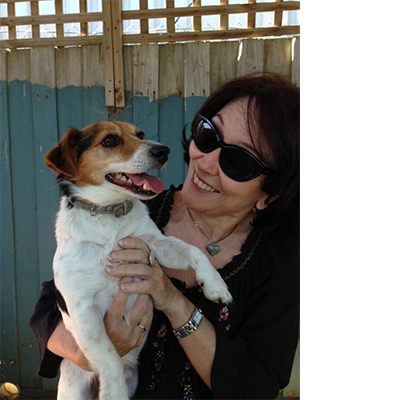 Just wanted to say how much we loved staying at La Garabagne in January. We thought nothing could be better than the fortnight we had there in September when we swam every day and explored the local villages, markets and cafes in perfect weather and picked ripe cherries and figs from your garden. But the villa was just as beautiful and comfortable in winter and we loved the shopping in Antibes and San Rafael.
Our friends insist May is the best time in the south of France so we might try that next time.
Di.
I stayed at La Garabagne in April this year when the gorgeous cerise Judas trees were in blossom. The weather was perfect and not too hot. Unfortunately, I was there a bit too early for the pool as it doesn't open until May. The evenings were cooler so it was time to light the fire and snuggle up in front of the TV with a glass of wine. The house itself is beautifully furnished with a well-equipped kitchen and incredibly comfortable beds. It was lovely to have meals on the kitchen terrace with magnificent views over the valley and two of the bedrooms have terraces and views too.
Nice airport is less than an hour away and there were loads of places to visit within easy driving distance such as Cannes, Monte Carlo, etc.
I can thoroughly recommend a couple of weeks at La Garabagne as it's the perfect place to relax and wind down.
JC Warwickshire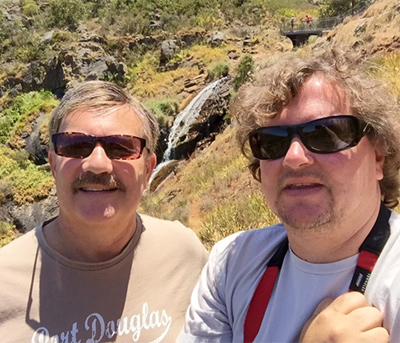 We had a very pleasant stay, the house is well furnished, spacious and comfortable. Great kitchen and dining with excellent access to the outdoor living area. Large swimming pool was fabulous.
Easy walk to the friendly village, which has bakery, supermarket, bars and tourist info office, easy drive to the coast, and surrounding villages which all have their own identity, Fayance, Grasse, etc.
Roddy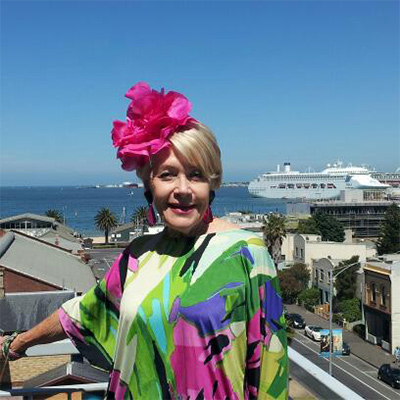 Ooh la la....if you are looking for a unique French experience you simply must visit the beautiful medieval perched village of Montauroux and stay at Maison La Garabagne with stunning views from the terrace of the surrounding towns and vineyards (this area is premier producer of Rose wine and has a generous gastronomy to match).
Here you will avoid all the crowds of the Riveria (unless you want to pop down for the day) and instead experience a unique Provence style of living with friendly and helpful neighbours and local shopkeepers; play a leisurely game of boules in the village square whilst sipping on a Rose from a nearby cafe; the surrounding markets are full of wonderful local produce...and I particularly enjoyed Fayance.
La Garabagne is tres chic with its beautifully appointed bedrooms, fully equipped kitchen, open fireplace...and oh those fabulous shutter doors leading to the alfresco style of terrace dining. And anytime is the right time for a splash in the pool at La Garabagne. The local restaurants are a short stroll and great for people-watching and I loved watching the village come alive each morning when I went to buy our croissants!
To me La Garabagne is magical at any time of the year and I can't wait to return again. Bon voyage!
Lots of love,Robbie (Robyn Poulton, Melbourne Australia)