Local activities and things to do around La Garabagne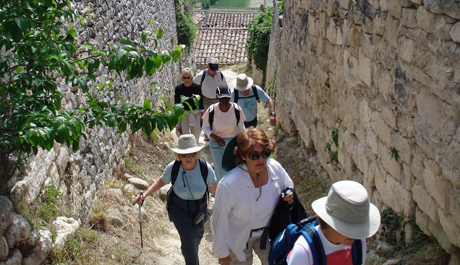 Montauroux 0.5km

Every wednesday morning at 9am the locals all meet up in front of Lidl Supermarket for a good old yomp around the countryside.
Join them and explore the local area on foot.
More details coming soon.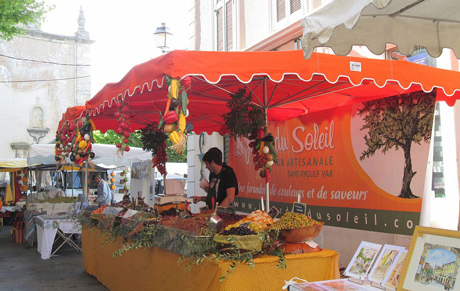 Fayence-8km

Market days are held on Tuesday, Thursday and Saturday. Beginning of August: Foire à la Brocante. This is a famous Antiquary Fair with period pieces and second hand 'Brocante' items held in a shady setting under secular plane trees in the garden of an old Provençal bastide.
End June: 13-14th July - Fête, Mid August: Fair, 8 September : Fête (4 days)
Montauroux 2.8km

We offer rides Jet Seas and big buggy (rzr) and snowmobile children and mini rzr supervised by qualified instructors, who will share 15 years of experience in an idyllic setting and atmosphere like no by elsewhere.
Tourettes 7km

The Domain Grande Bastide vineyard is located in glorious countryside at Tourrettes (Var), on the canton de Fayence plain. Only five minutes from the lake of St Cassien and surrounded by the charming Provençal villages of Mons, Seillans, Fayence, Tourrettes, Callian and Montauroux, it provides an idyllic pause on the journey between Grasse and Draguignan.
Since 2001, it has been reinvigorated by enthusiastic new owners, with a young and dynamic team under the direction of Lars Torstensson. Torstensson, originally a journalist, trained as a winemaker in France and led the Domaine Rabiega vineyard in Provence, at the time owned by Vin & Sprit, from 1988 to 2005. He has won a number of international wine awards and was appointed as wine writer by Vigneron de l'Année food and wine magazine in 1994.
Domain Grande Bastide's investment in improving the quality of the wine has been rewarded with gold, silver and bronze medals since 2004 as well as a glowing entry in the Guide Hachette des Vins. The vineyard warmly welcomes visitors for tours and wine-tastings.
Fayence-Tourettes 8km

Gliding Club + Flying Lessons Or just Sightseeing at Tourettes
Located in the Var department in the Provence-Alpes-Côte d'Azur region of south eastern France, Fayence is midway between the mountains and the sea. Perched on the side of a hill, it overlooks the plain between the southern Alps and the Esterel massif which borders the coast between Cannes and Saint Raphael. A fine example of traditional Provençal architecture, Fayence lies on the D562 road between Draguignan and Grasse, and is a gateway for visitors wishing to explore the surrounding area. North of the town, the D563 road leads through oak forested hills to Mons and beyond to the Route Napoléon which links Nice to Grenoble through the Alps. Fayence has long been a secret destination for tourists driving towards the interior countryside of the Var with its deep gorges, rocky outcrops, vineyards, fields of lavender and olive groves along the way.
The flying club of Fayence-Tourettes, once a military zone, is now considered to be the best gliding centre in Europe. Founded in 1935, it is located just south of the town. Flying and gliding lessons can be arranged easily and enthusiasts from all over the world come to enjoy spectacular flights over this beautiful region.
Fayence Soaring Club - The distinctive Fayence soaring club has been a mythic club for more than 70 years; it is one of the biggest platforms in France. Within 45 ha / 111 acres, the complex contains a briefing room with PC facilities, video and wireless network, a resting room, a dining room with a covered terrace, workshops and hangars as well as a vast parking zone for trailers and gliders.
Théoule-sur-Mer 20km

For unforgettable dives into the Reserve of the Esterel, join us between Cannes and St Raphael, on Miramar, in the sumptuous and wild Esterel mountains. Centre open all year by appointment, and fully equipped premises. We offer: sea baptisms, initiations, courses discoveries, explorations, training. Monitors Patents State, ffessm, cmas, padi. Vincent, Dorine and their team will welcome you in a friendly atmosphere for quality dives, pleasure, comfort and security.
Castellane 32km

Full of thrills and spills, rafting is the perfect white water team activity. The inflatable boat is powered by a crew of 4-8 pax and manoeuvred by the guide who ensures your safety. Whatever your white water experience you'll enjoy this refreshing activity.
The emerald waters of the Verdon have cut through Provence, north of the French Riviera, to create Europe's greatest canyon. From its riverhead at the Col d'Allos (2247 m) to where it joins the Durance River, the Verdon river flows some 175 km. Known as the Gorges du Verdon, the 22 km of navigable river from Castellane to 'Point Sublime', the entrance of the Grand Canyon, is one of the most popular rafting courses in the South of France. A dam controls the flow and levels vary so that time rather than distance is specified for your trip. White water activities are possible certain days of the week from spring to autumn.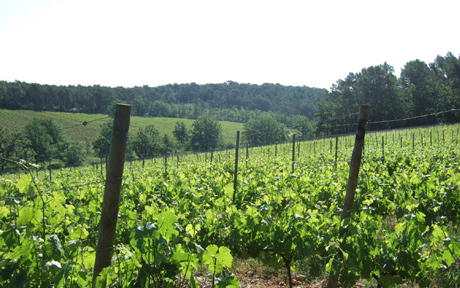 Seillans 14km

In this small pretty Sunny Valley, the Val of Iris, Anne Dor produces typed Côtes de Provence wines, marked by the terroir and the Sun, wines of beautiful structure, while light.
Located in Seillans, one of the prettiest villages in Provence, the Iris Val owes its name to a former plantation of iris to the Grasse perfume. In 1999, we acquired this small area to embark on viticulture. Anne Dor is veterinary training, but between the beasts and plants, what's the difference?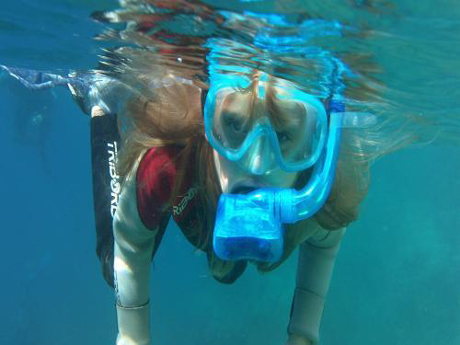 Fréjus 22km

Discovery of the underwater world: - Hiking Palmate Aquaphonique. - Treasure Hunt Water. - Diving.
Les Arcs 40km

Based on seven centuries of grapevine cultivation, it can be said of Château Sainte Roseline's terroir that it is one of the most outstanding in Provence. Furthermore, in 1955 it was awarded the appellation "CRU CLASSÉ." The clay and limestone soil as well as the underground spring make a controlled feeding of the grapevines possible, thus ensuring the making of great wines. Château Sainte Roseline covers an area of 108 hectares on which are grown eleven different grape varieties, the main ones being : For the reds: Syrah, Mourvèdre and Cabernet Sauvignon. For the rosés: Grenache, Syrah, Mourvèdre, Cinsault and Tibouren. For the whites: Rolle and Sémillon.
Château Sainte Roseline - Created in a fabulous historic and artistic jewel, deep reflection of a culture (ancient and modern), an expression of style, wine Cru Classé Château Sainte Roseline is a wine of emotion. It contains an extraordinary part of the dream and passion which is transmitted from generation to generation.
A note from Cheryl: This is my very favourite Rose wine & they have some wonderful Dancing Horses on Show at certain times. This is also near Le Muy where there is also a fabulous French Market on Sunday Mornings.
Fréjus 22km

Discover the pleasures of sailing aboard a schooner of 20 m. The beauty of our coasts Var, different landscapes will amaze you with their variety. Sailing, relaxing, sunbathing, swimming are scheduled. - Day (9h/ 17h) - You navigate to the town of Saint Tropez along the Maures massif and its various bays.
We put ourselves at anchor in the beautiful bay Canebiers for appetizer, dinner and relaxing part of the day before returning in the afternoon to Port Frejus.. - Half day (9h/ 14h12: 30 ET 17.30) - the Corniche d'Or and the Esterel and the Massif des Maures available to you depending on the mood of the god Aeolus.
During this tour stop bathing with refreshment is provided. - Aperitif sunset (18h/ 21h) (May-September) - Walking the likings of the wind between the Maures and Esterel before coming to anchor off the island of Sea Lion Swimming and drink you expect admiring the sunset on the rock of Roquebrune.
Tourrettes 8km

Terre Blanche is for the golf lovers one of the most prestigious golf in the world. Our two 18-hole championship golf courses were designed by Dave Thomas and inspired by the natural surroundings.
They perfectly blend into the landscape. Their beauty and high quality as well as their perfect maintenance are truly impressive.
The courses are well-integrated at the heart of a preserved site. This paradise for golfers combines performance and pleasure of the game in a stunning environment.
Tourrette-Levens 45km

Our photo tours are designed to help you discover the best 'spots' in the Nice area and make progress in the practice of digital photography. Different photographic techniques are discussed (aperture, speed, lights...) and practiced during walking. Each photographer guide takes hd pictures available for sale later. At the end of the tour, we will comment on your shots and will give you a guide : 'The essence of photography. ' - We will also, offer you 2 photos, reworked in our studio.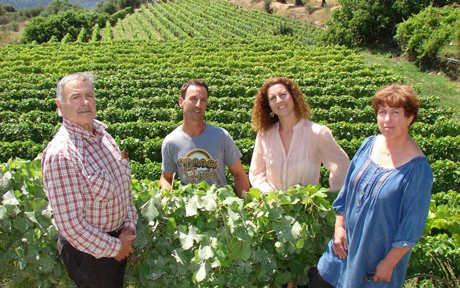 Nice 38km

The source field is a family estate on the third generation. We work in the respect for the land and tradition with organic and biodynamic cultivation to produce, our white, rosé and red aoc bellet. With ancestral varieties, rolle, the cogwheels, black crazy...
You can come visit Nice vineyard, visit our cellars and taste the wine of Bellet every day from 10 to 18, among friends and family, individuals and professional. For food lovers, we offer customized formulas appetizing snack with Nice homemade, for birthdays, retirement them, or just have a good time on our hills field of source.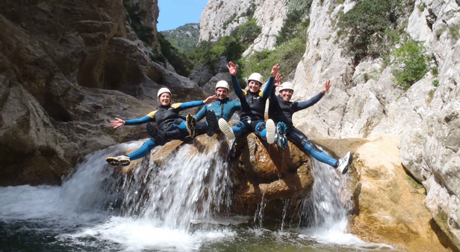 Le Broc 39km

Descent of the most beautiful canyons and nice alpes maritimes, from beginner to advanced, jumps, slides in basins emeralds initiation reminders.
Discover in complete safety with professional guides, for individuals , families or groups the most beautiful canyons of the french riviera côte d'azur : jumping, water sliding, swimming, abseiling in green water.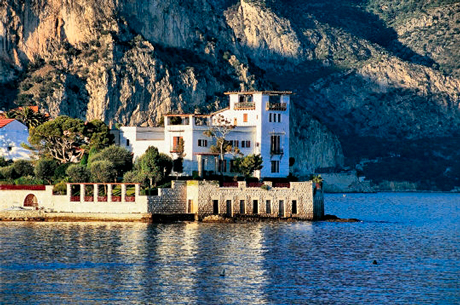 Beaulieu-sur-Mer 69km

Located on the rocky tip of the Baie des Fourmis in Beaulieu-sur-Mer, behind which stand the monumental cliffs of Eze, Villa Kérylos takes you on a fascinating journey and a tribute to Greek civilisation.
An original reconstruction of an ancient Greek dwelling, Villa Kérylos is the realisation of a dream – that of Théodore Reinach, an archaeologist and French statesman, fascinated by Greek civilisation. It is also the fruit of an exemplary collaboration with architect Emmanuel Pontremoli who was passionate about this project.